Text or call for an appointment on 0411 622 445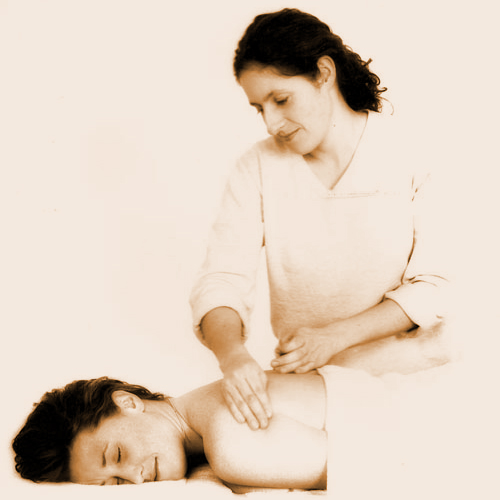 Melinda Dillon - Owner - Massage Therapist
Qualifications:
Associate Diploma of Health Sciences
Advanced Diploma of Naturopathy
Traditional Thai massage and cupping certificates with Bruce Bently
Sports Trainers Association
Sports Massage
Types of massage include…
Relaxation Massage
Deep tissue Massage
Sports Massage
Pregnancy Massage
Cupping
Reflexology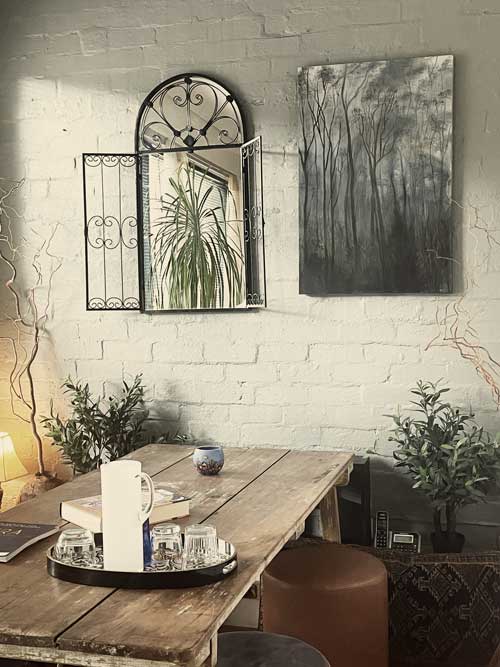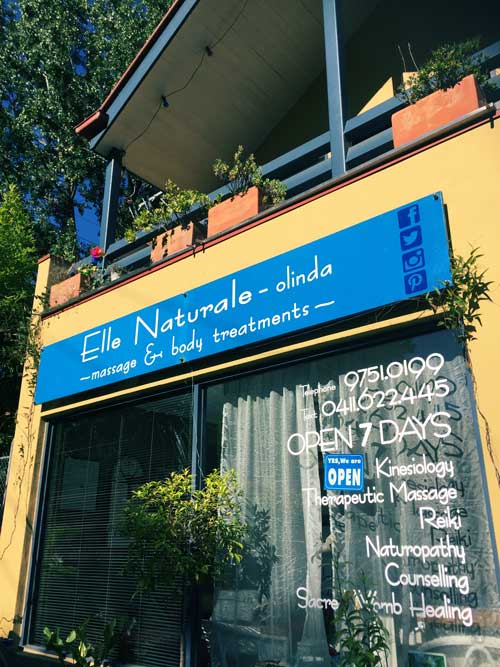 At Elle Naturale we are passionate about healing and helping people bring a sense of peace to themselves.
We aim to Enrich…Enliven…Restore…
Melinda Dillon (owner): is a qualified Massage Therapist with a dedicated lifetime of massage experience and is also a qualified Beauty Therapist and Naturopath. Having had massage rooms in High Street, Armadale and running juice fasting retreats on the coast, Olinda has been her home for the last 20yrs. In Olinda she has worked alongside her husband who owns Como Cottages.
Melinda has always been interested in massage as a way to heal the whole body and absolutely loves it; Health & healing is her life! She started Elle Naturale Olinda massage spa 8 years ago as there was nothing else in the area that jumped out at you to say "here is a place to get a good, proper massage". It is a place where locals, day trippers and people staying in accommodations on the mountain can guarantee a really effective treatment.
The rooms are warm and cosy and the reception area is sun soaked which provides the perfect space to relax & reflect for a few moments before or after your treatment.
Couples can choose to go one after the other or have their treatments together ~ subject to availability of the other massage therapists.
You can call to make a booking or text your preferred appointment time to 0411 622 445.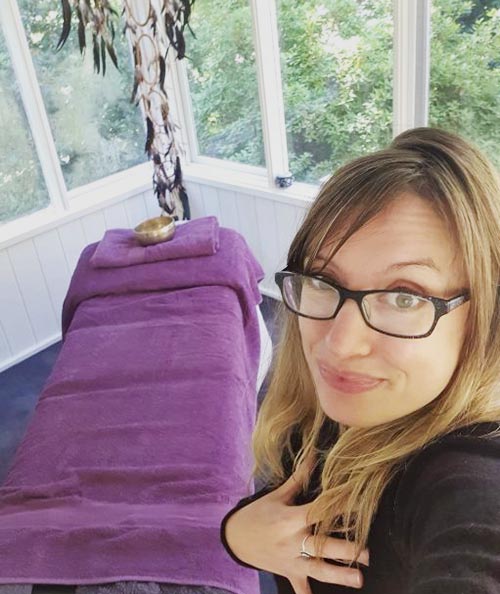 Yanicka - Massage, Reiki and Tarot
My name is Yanicka and I am feeling so blessed to be working alongside this amazing woman Melinda in her beautiful space, Elle Naturale, Olinda.
I am a local Mumma, you may have seen me around with my 2 daughters Olive & Penelope, running kids Yoga classes, offering Massage or having a good old chin wag one of our many beautiful cafes around the Hills for the last few years.
I have been in the bodywork industry for a little over 15 years & have studied Swedish, Remedial & Cupping Massage as well as Aromatherapy, Tarot, Vinyasa, Yin, Kemetic & Rainbow Kids Yoga & currently on Reiki Level 1 & 2 Journey.
Looking forward to offering my services here & deepening connection with this beautiful community,
Love Yanicka.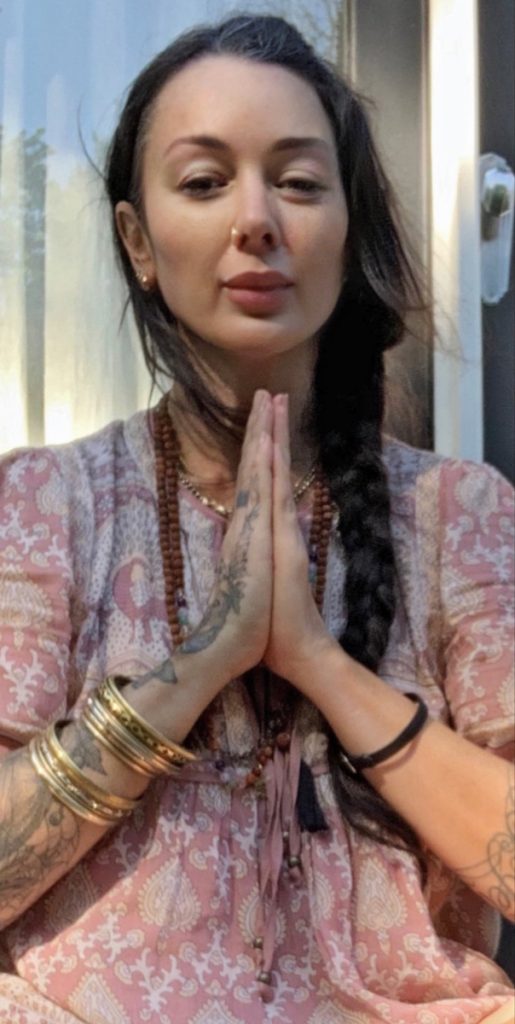 Grace - Hatha Yoga Mentor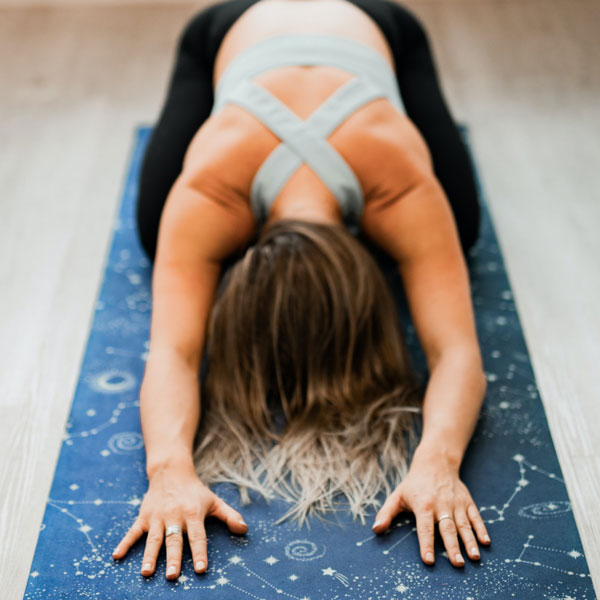 Every Monday at 6 pm
Bookings are essential. Please contact Grace directly via text message (0414 864 885) and she will share the zoom code.
Hi my name is Grace
I Moved to the beautiful Dandenong ranges with my son where we have made Olinda our home after having been based in Bali for many years. The forest here really resonates with us.
After meeting Melinda at Elle Natural she has supported and encouraged me to support others in the community with some offerings.
I've been a practicing yogi for the past 11+ years which brought me to decide to study as a teacher, so I could share the joy of yoga.
I'll be offering outside classes on Sunday morning at 10am on the grass next to fletchers in Olinda ( weather permitting ). The cost is $15. Please BYO matt and water bottle.
Hatha is a complete practice.
I'm also available for Yoga Zoom sessions during the week.
I have trained at many studios under many styles but my love is with Hatha. I have completed a 50 hour Hatha training, a 200 hour Hatha training and a pre and post natal program. I also have experience with cleansing programs. I have been studying life coaching for the past 3+ years and work with people with any kind of life issues on a mentoring basis supporting people to become the best version of themselves.

Please contact me about my personally designed one-on-one offerings, via text only, on 0414 864 885.
Looking forward to supporting you,
Love Grace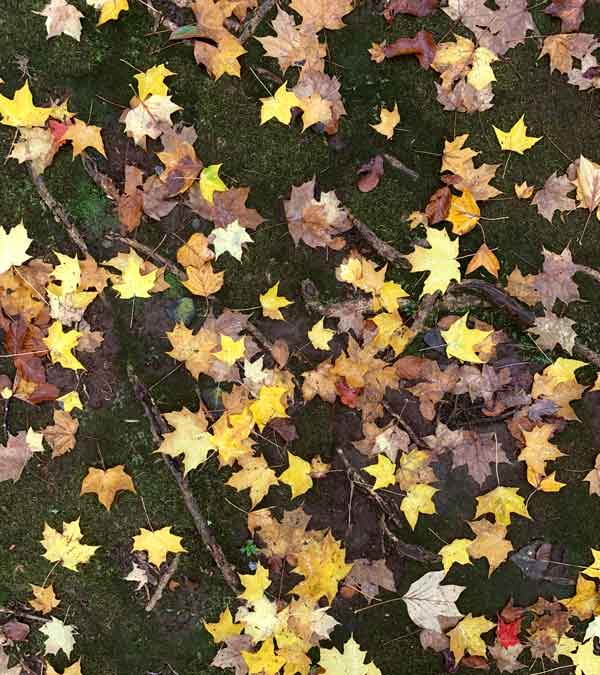 Veronica - Astrology, Essential oils, and Tarot
I have loved Astrology since I was a little girl. Fascinated by a conversation I overheard my mother having with her friend in our kitchen one day, I asked what "star signs" were. She told me that this was the sign we were each born under.
My eyes lit up and I asked what my sign was. "You're a LEO" mum said, "brave and strong just like a lion." I was hooked!! I was only about 7 years old at the time.
As the years went on, I immersed myself in this fascinating art. I learnt the most valuable and beautiful lesson of my life, the more I learn, the more I realise there is SO much more to learn… what a fantastic journey this life is, to keep discovering, to never know it all.
That inspires me!
I continued my Astrological studies, and embraced the Tarot as well as Essential Oils.
I love what the aroma of nature offers to our daily wellbeing.
When not working, I enjoy yoga, running and walking out in nature, looking up at the sky at night, and of course never ending study 🙂
Here at Gypsy Casa, your unique reading will combine all three of my passions. Astrology, Essential oils, and Tarot… the elements of Fire, Earth, Air and Water all hold a special place in my heart. Discover beautiful ranges of organic essential oil blends, Zodiac gifts, Singing Bowls, Meditation cushions and more, all tailored for your wellbeing.
I look forward to reading for you, or showing you the products on offer.
To book an appointment call: 0429 117 450 or email  gypsy@gypsycasa.com.au
May the Sun, Moon and Stars all smile in your direction.
With love and gratitude,
Veronica x